About Generator theme
Generator is a lightweight, faster, clean, super flexible and bootstrap based responsive theme for business or personal websites. We have developed Generator theme by using Twitter Bootstrap. It is responsive means that your site can be displayed on every device (pc, laptop, mobile devices, tablets etc) without horizontal scrolling. It has got custom widgets, theme-options etc in order to get it customized as per your need. Home page layout contains in-built slider, social media icons to share your website, search bar and recent posts content.
Basic settings of Generator theme
From here you can do basic changes for your website like uploading a logo, favicon, changing your email address and phone. You can also put your copy right text here which normally appears on bottom of page.
Please follow the steps from 1 to 3 to reach to Basic settings tab.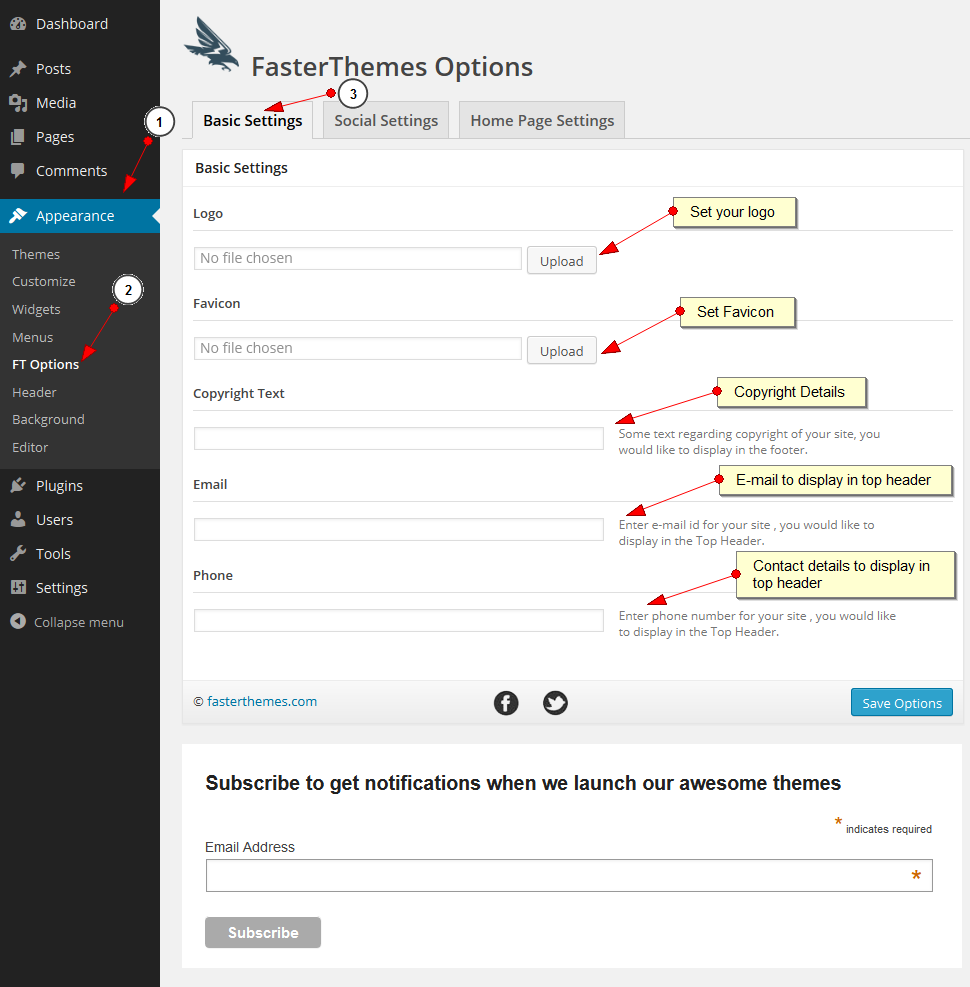 Logo:-
From logo option you can upload your new logo or you can replace your existing logo. Once you click on upload it allows you choose a logo from your wordpress media library or you having an option to select it from your computer. You need to click on select file option then it will upload image from your computer to wordpress image library and you can set up your logo.
Favicon:-
From favicon option you can set favicon for your website. You can upload .ico file to set your favicon.
Copyright text:-
This option allow you to change your copyright text which normally appears in footer.
Email:-
You can enter your email here and it will appear in header part of your website.
Phone:-
You can enter your contact details and you can see it in header part of your website.
Social media settings of Generator theme
In this part you can put links of your social media profiles like Facebook, Twitter, LinkdIn and Dribble. So you can connect your website with social media. You can also put link for rss feed if you have any. Your users can check your social media profiles by clicking on these icons.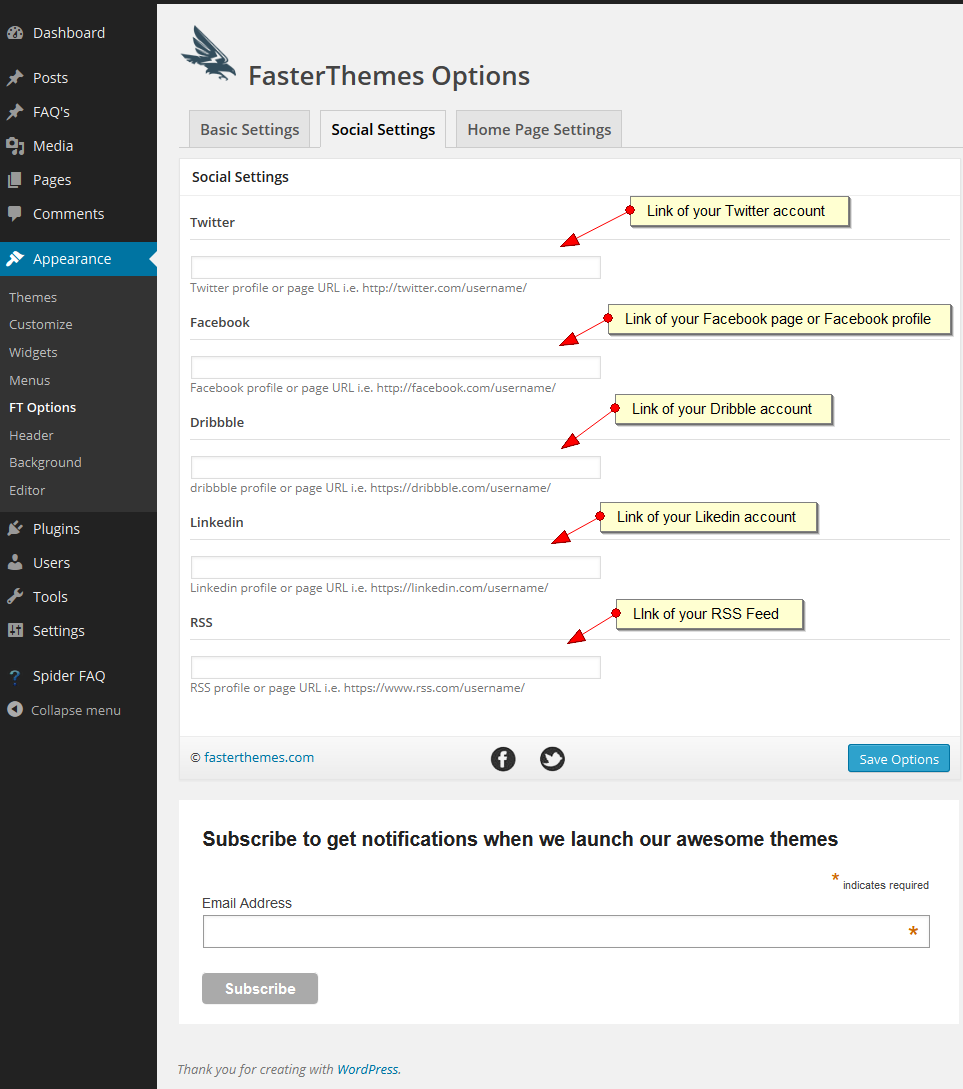 Home page settings of Generator theme
Home page is important part of any website. From home page settings you can make required changes to home page. You can set banner images, title, description and categories.


Banner Image: –
From this option you can upload images for banner slider. You can upload image from your computer. You can also give link to particular image. You can upload up to 5 images. Once you upload all your images then you can see rotating them on top banner slider.
Title Bar:-
From this option you can set title for banner image and you can add some content to display under title of banner. You can look at example below:

First Section:-
In first section you can upload 4 icons and set title and content for each icon. You can look at example below:

Second section:-
In this section you can set post title and post category to display on home page. Look at example below: