Read Theme Documentation Carefully
Before you get started, please be sure to always check out this documentation. We outline all kinds of good information, and provide you with all the details you need know to use this theme.
If you have already purchased the theme make sure you active the theme license first.
Follow below steps to activate theme license.
Theme License Activation
After installing the theme the first step to take will be activating the theme license. Enter the license key and you'll get access to theme support.
Follow the below instruction to activate the theme license.
Step 1 – Go to your WordPress Dashboard > Appearance > Theme License.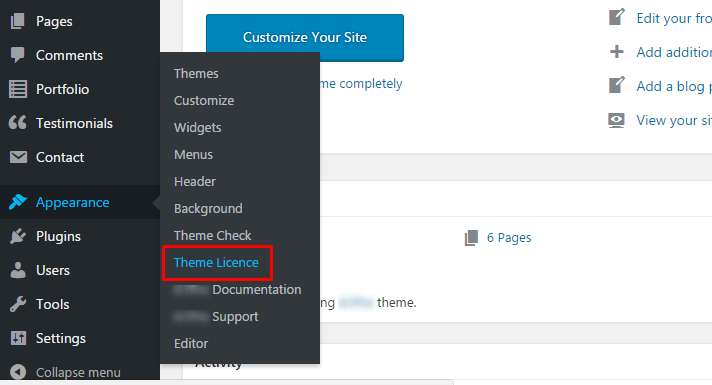 Step 2 – Now, you need to enter the license key and click on Activate License. (see screenshots below)

Step 3 – The final step is to click on Save Changes.

Import Dummy Data
Once you have Activated your theme license, to import dummy data as per the seen demo. Please follow below steps.
Note: You'll only see this option, once the theme is activated.
Step 1 – Go to your WordPress Dashboard > Appearance > (theme name)Demo Setup.
Step 2 – Click on Import Demo Data and it'll be imported after few minutes.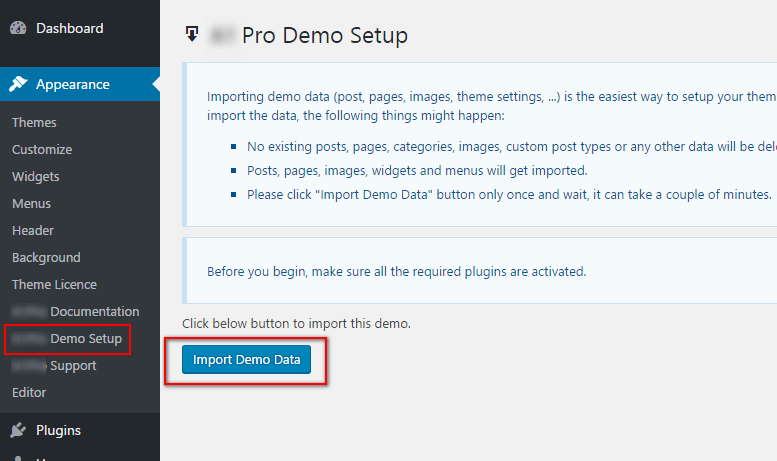 Photoshoot Pro Exclusive Feature Settings
There is an exclusive feature available with this theme to allow the users to download your photos. Image below shows how does that look and work on the front end website.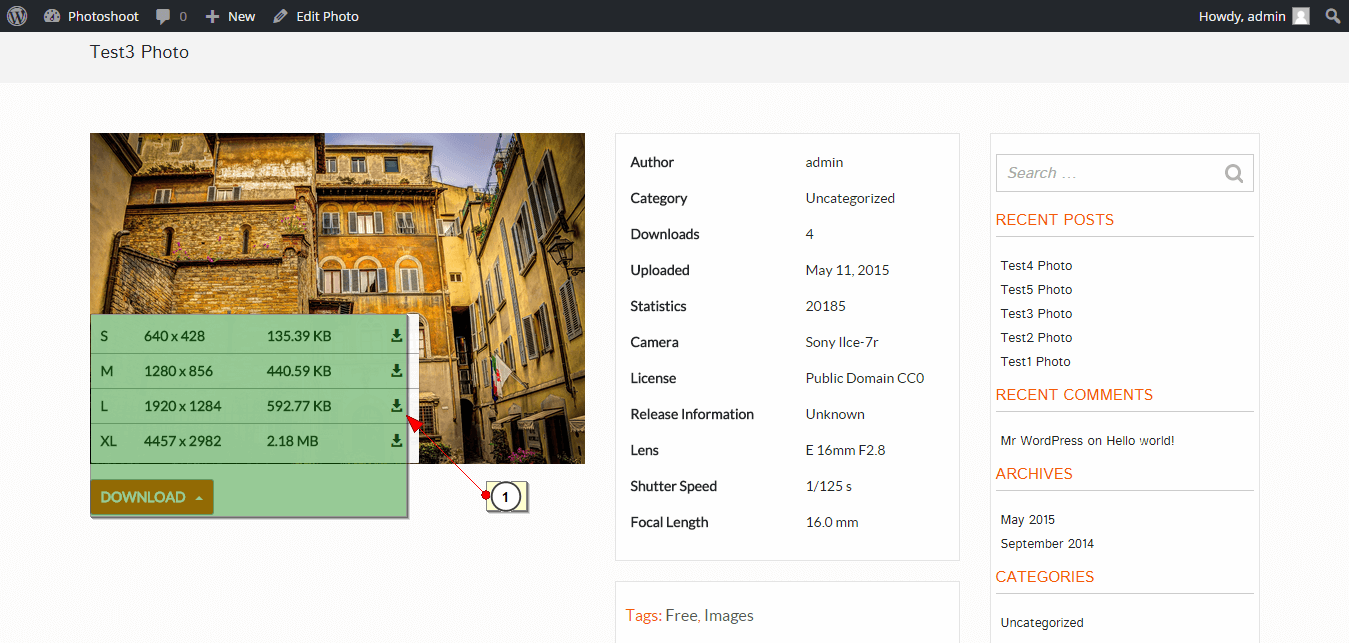 This feature allow you to upload various size and quality of photos which will be available for the users to download to their devices. There are 4 sizes: Small (S), Medium (M), Large (L), and Extra Large (XL). You can add and/or edit info about photos as well.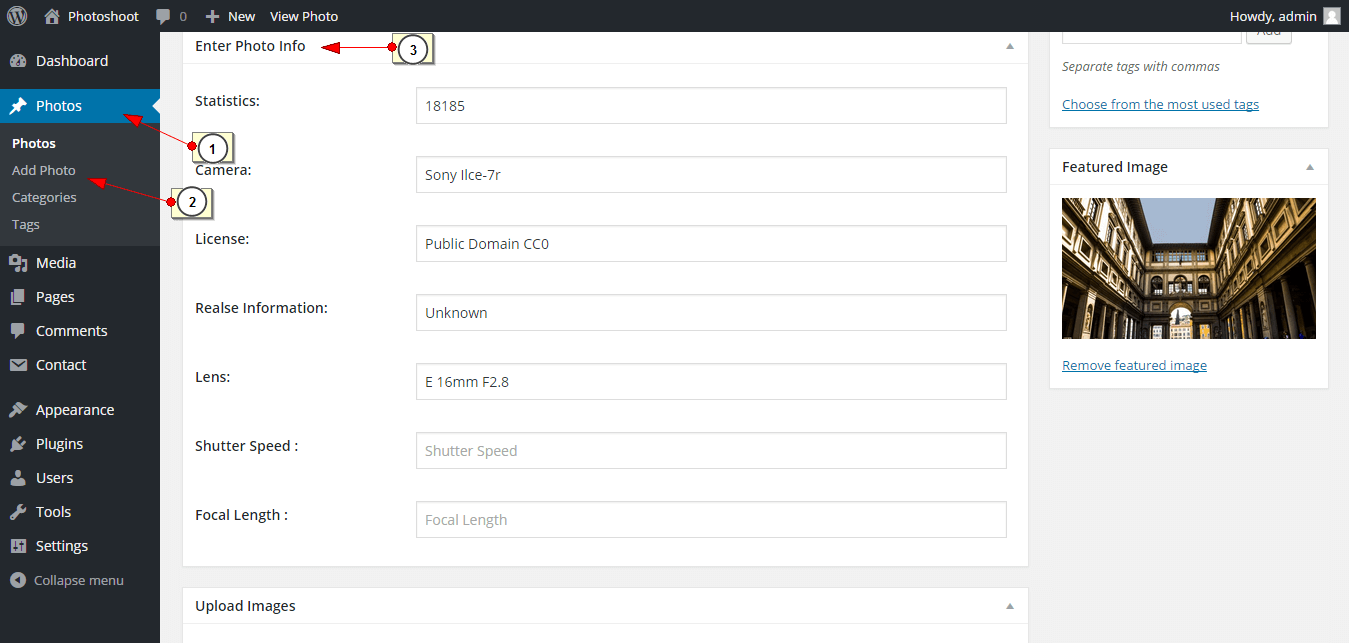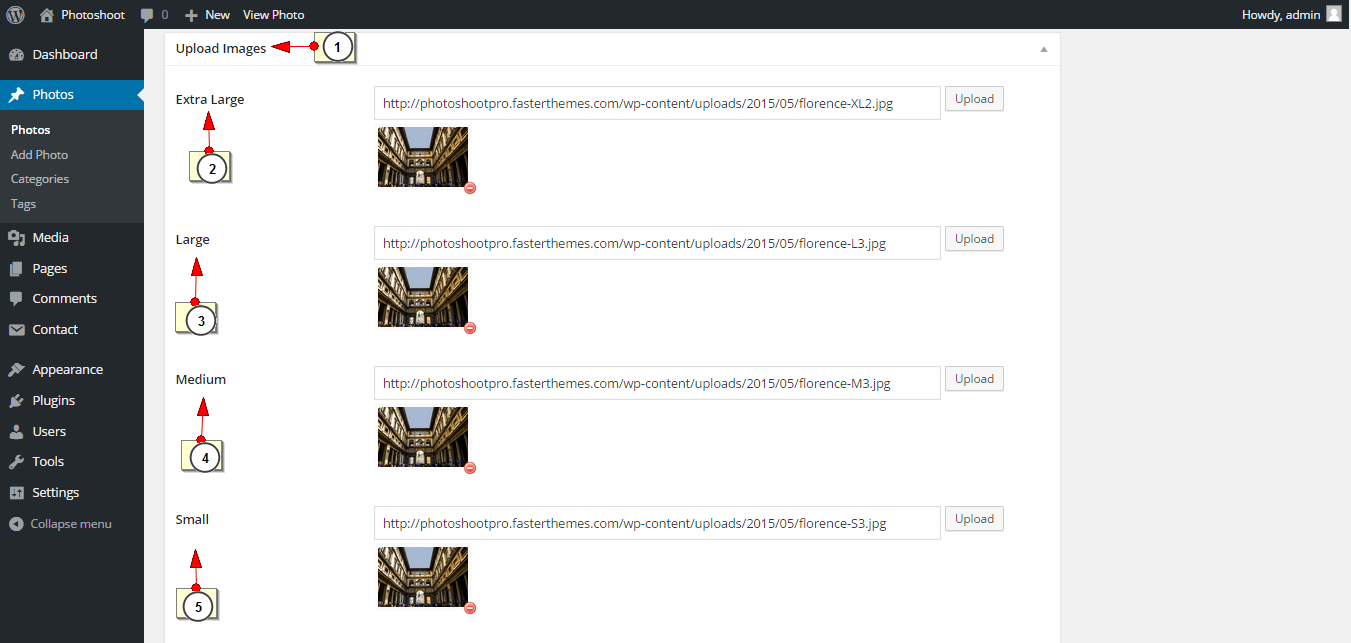 Photoshoot Pro General Settings
General settings of this theme allow users to change color scheme, Font style of the theme and layout of the Single post type.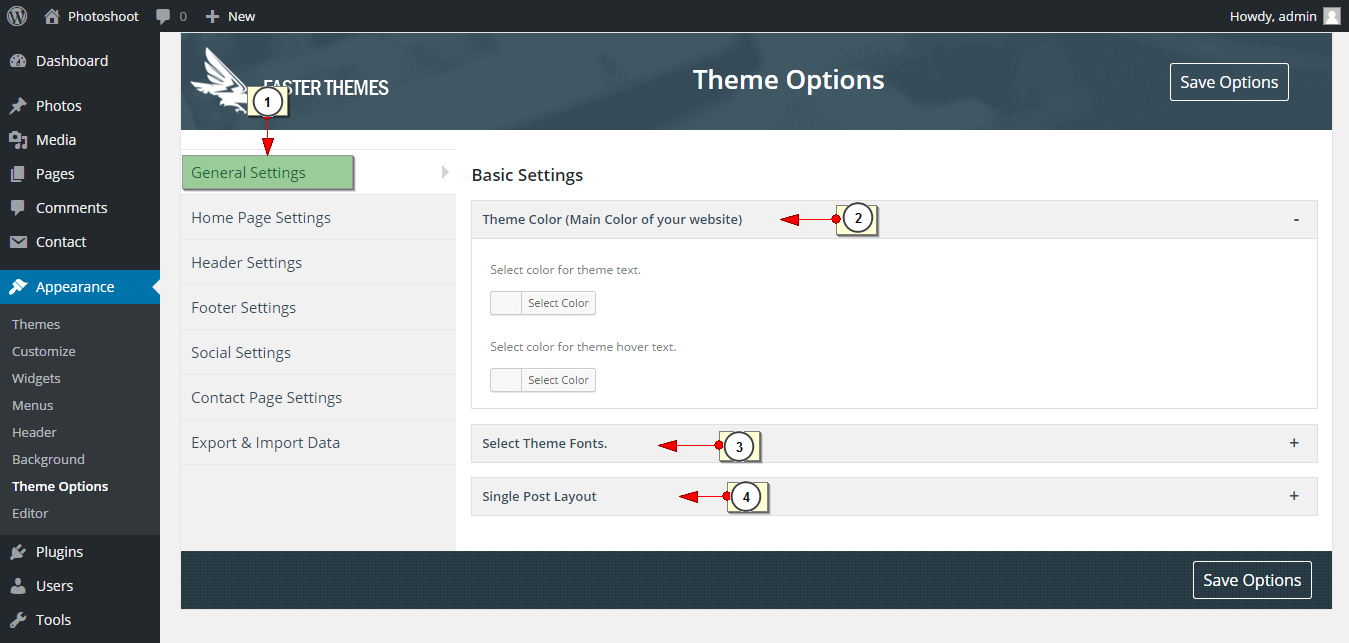 Photoshoot Pro Home page Settings
Home page settings of this theme deal mainly with the Slider. Images for the slider can be added very easily as shown in the below image.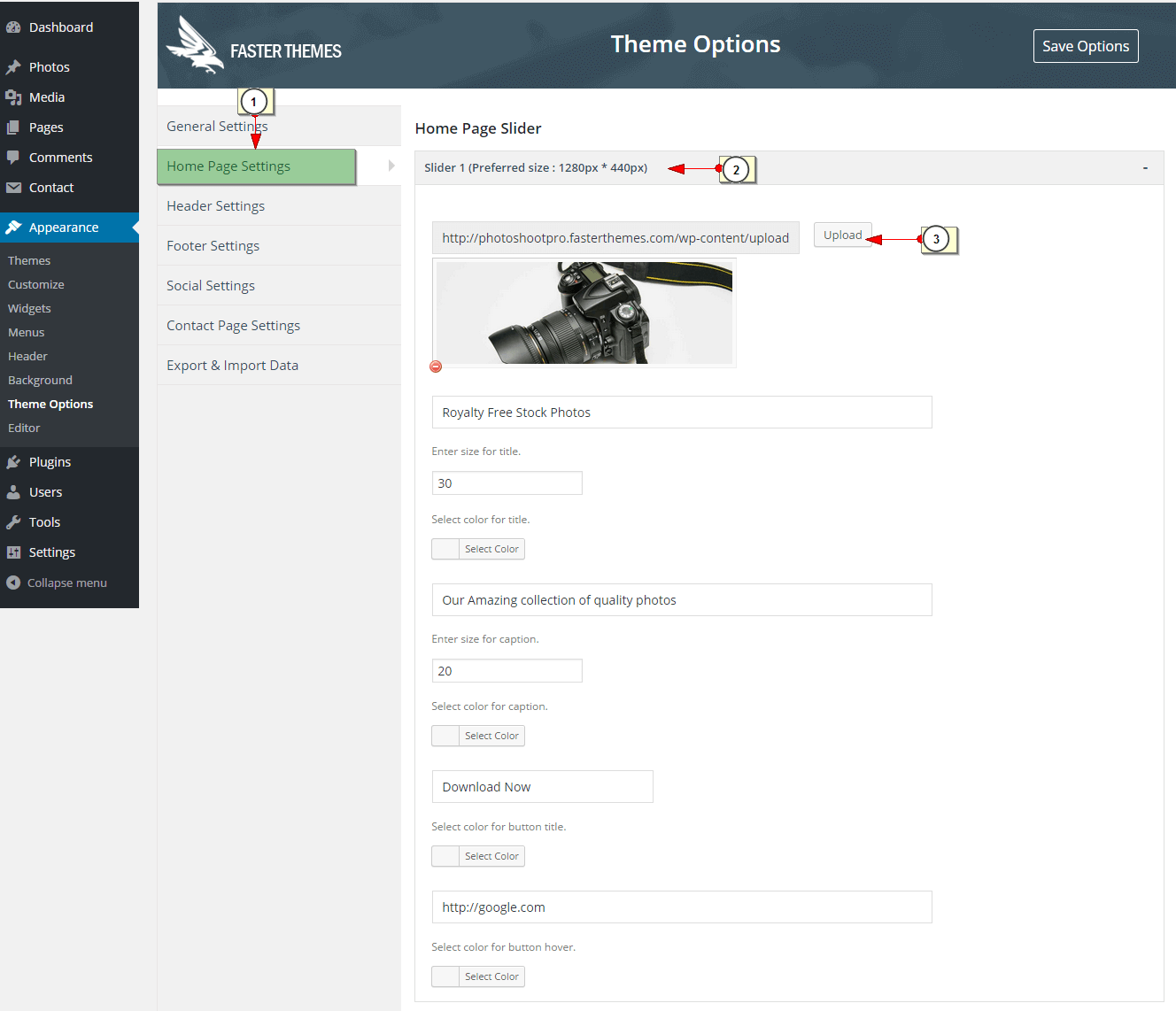 There are 2 categories of the photos displayed below the slider. 1st category is called 'Most Viewed photos', this title can be customized and has auto count of the photos viewed by users. 2nd category is 'Latest Photos'. Photos uploaded last will be displayed in this sections.
Photos for these categories can be added from 'Photos' as shown in the image below.
Photoshoot Pro Homepage Setup
Photoshoot Pro Blog Page Setup
Photoshoot Pro Other Page Setup
To add other pages for your website, simple go to 'Pages' option, click on 'Add new' and select page template type from available template options.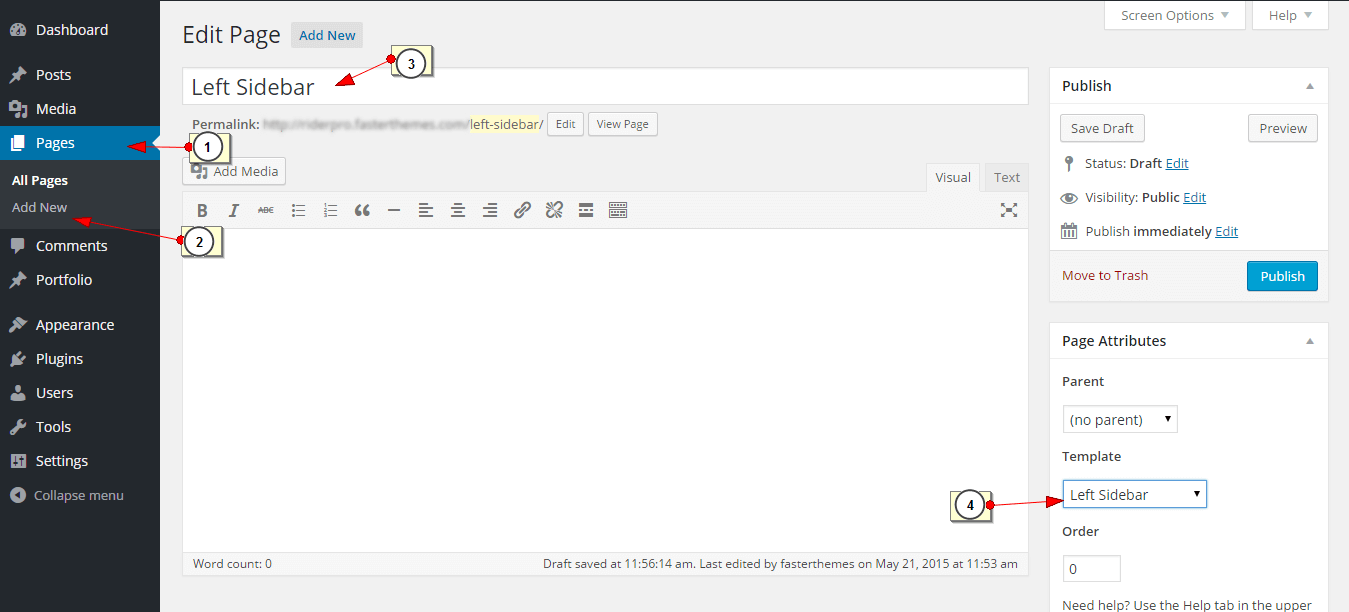 Photoshoot Pro Header Settings
Header settings of Photoshoot Pro theme allow users to upload and change logo and Favicon for the website with just a few clicks.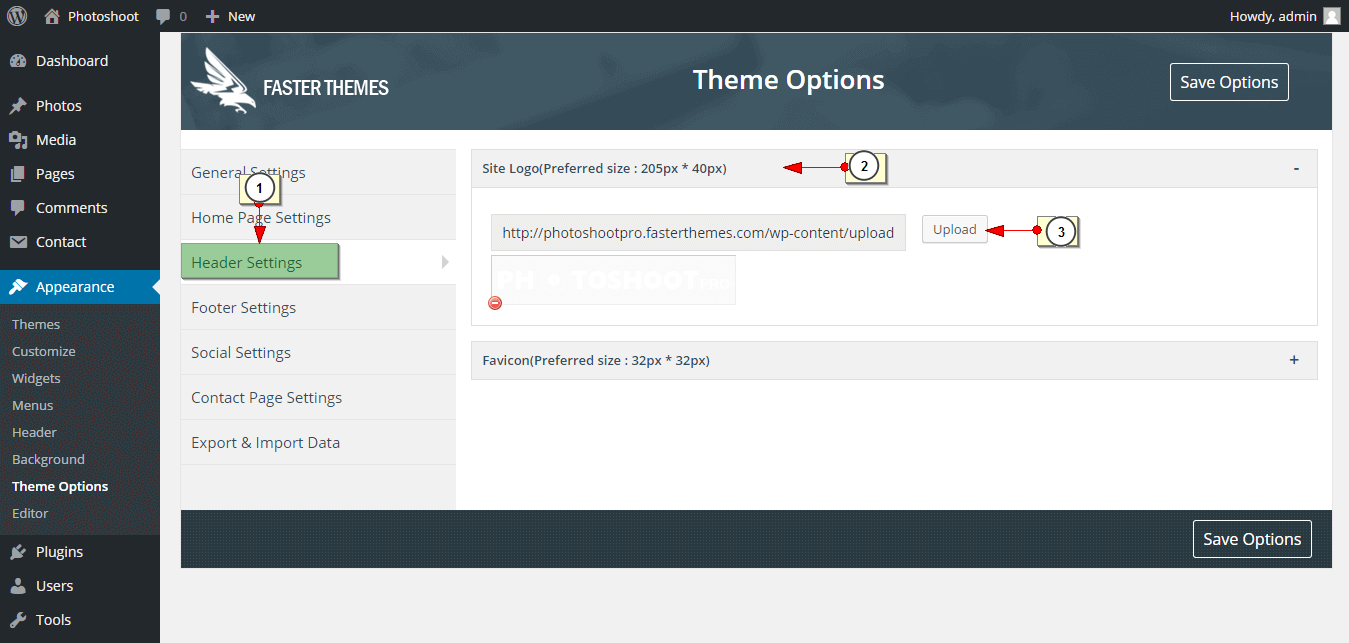 Photoshoot Pro Footer Settings
Footer settings of this theme allow users to change Copyright text, remove the WordPress credit link and add Google Analytics code as well.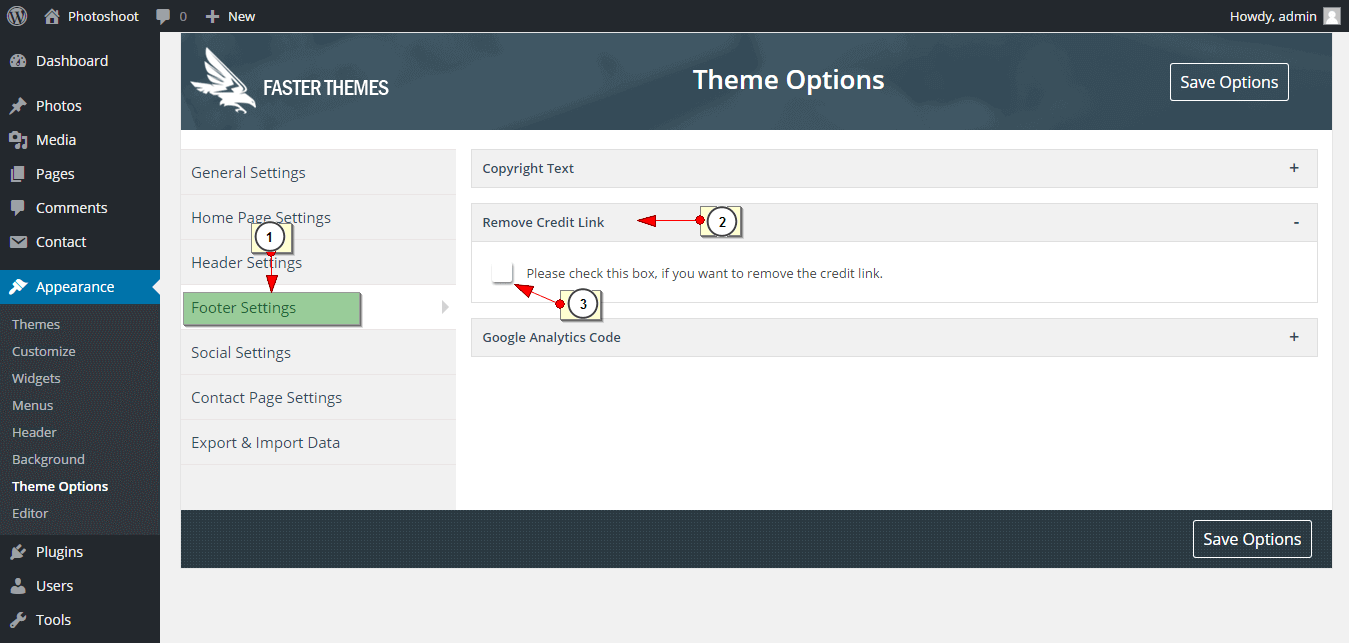 The image below shows how to change Copyright text.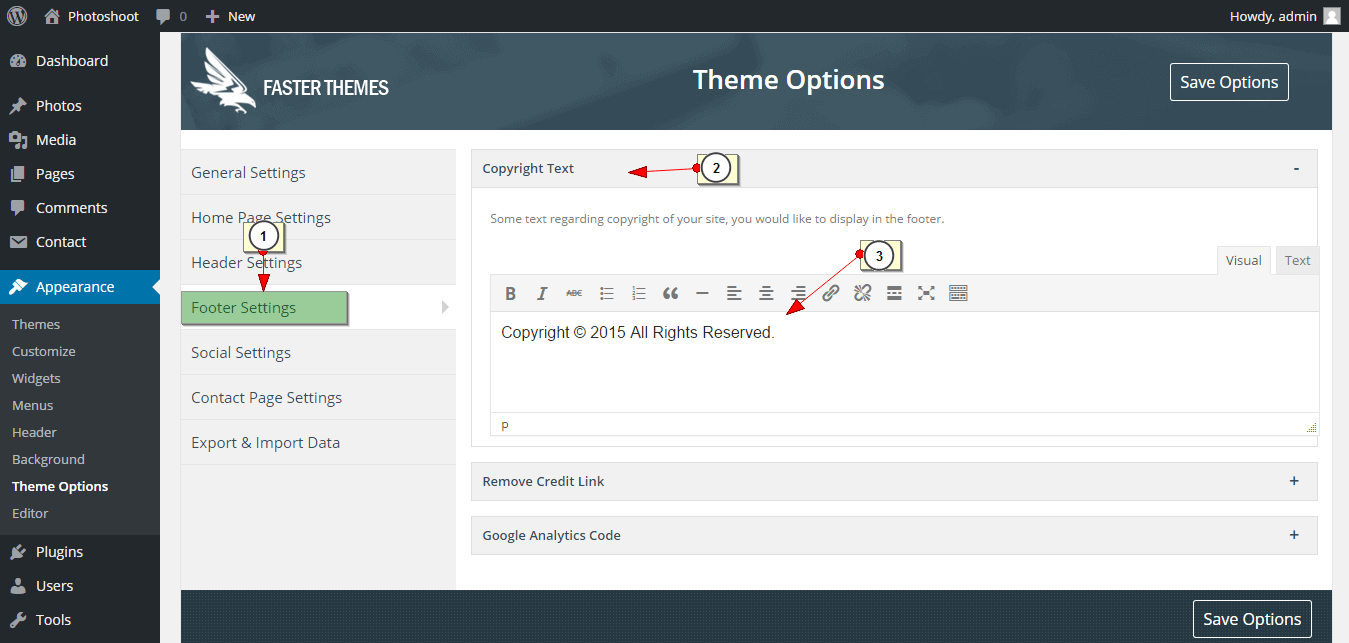 The image below shows where to out the Google Analytics code to track visitors.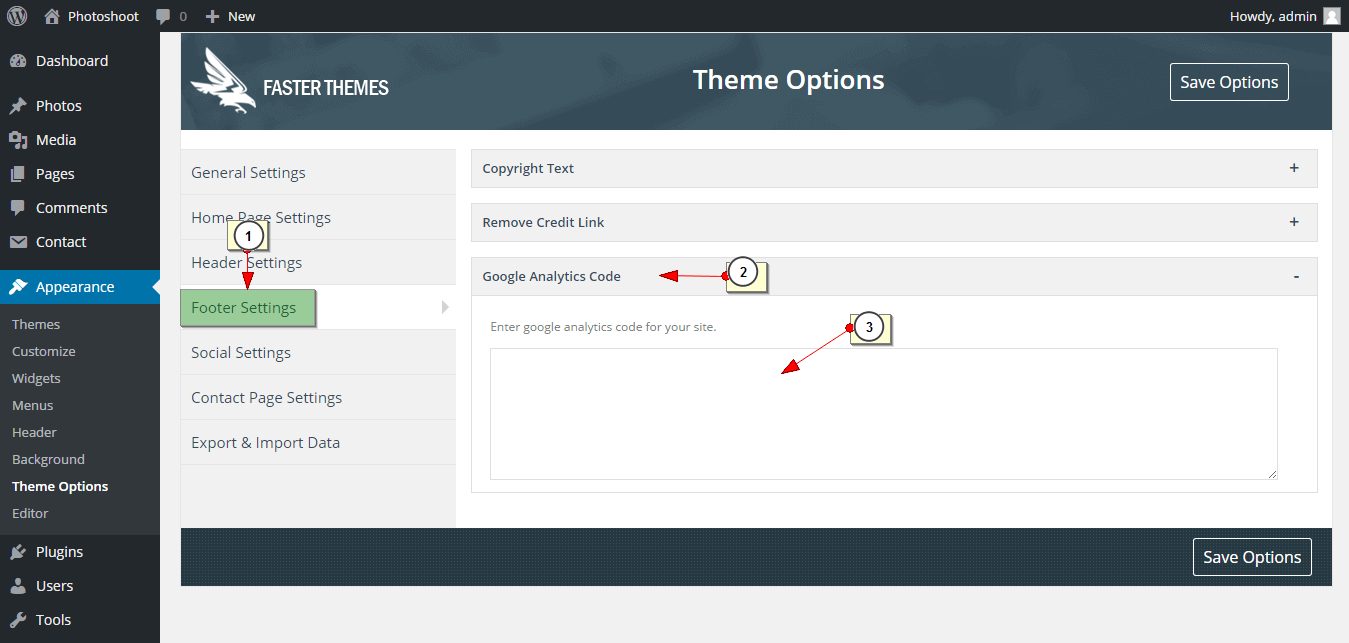 Photoshoot Pro Social Media Settings
Social settings allow you to add links of your media accounts and display on the pages of the websites, which when clicked, will re-direct to your social media accounts. You can have Facebook, Twitter, Google+, LinkedIn, Pinterest, YouTube and RSS accounts linked.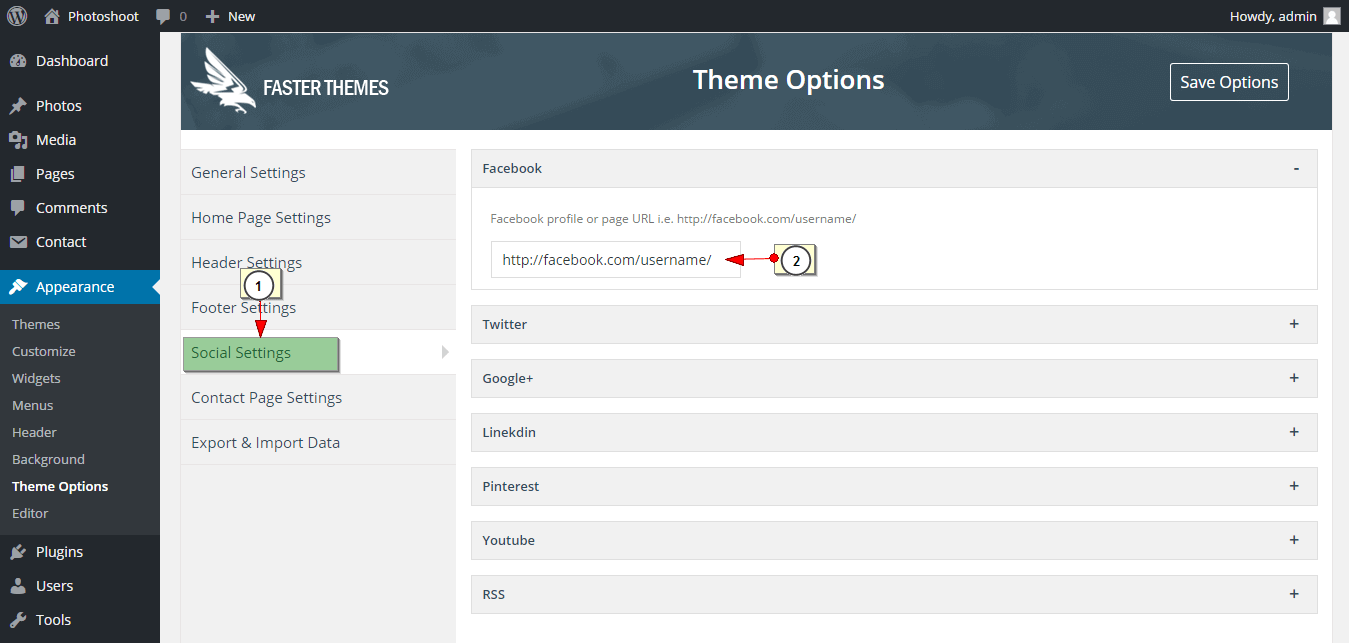 Photoshoot Pro Contact Page Settings
This section allows very easy change of contact information which will be displayed on the Contact us page on front end.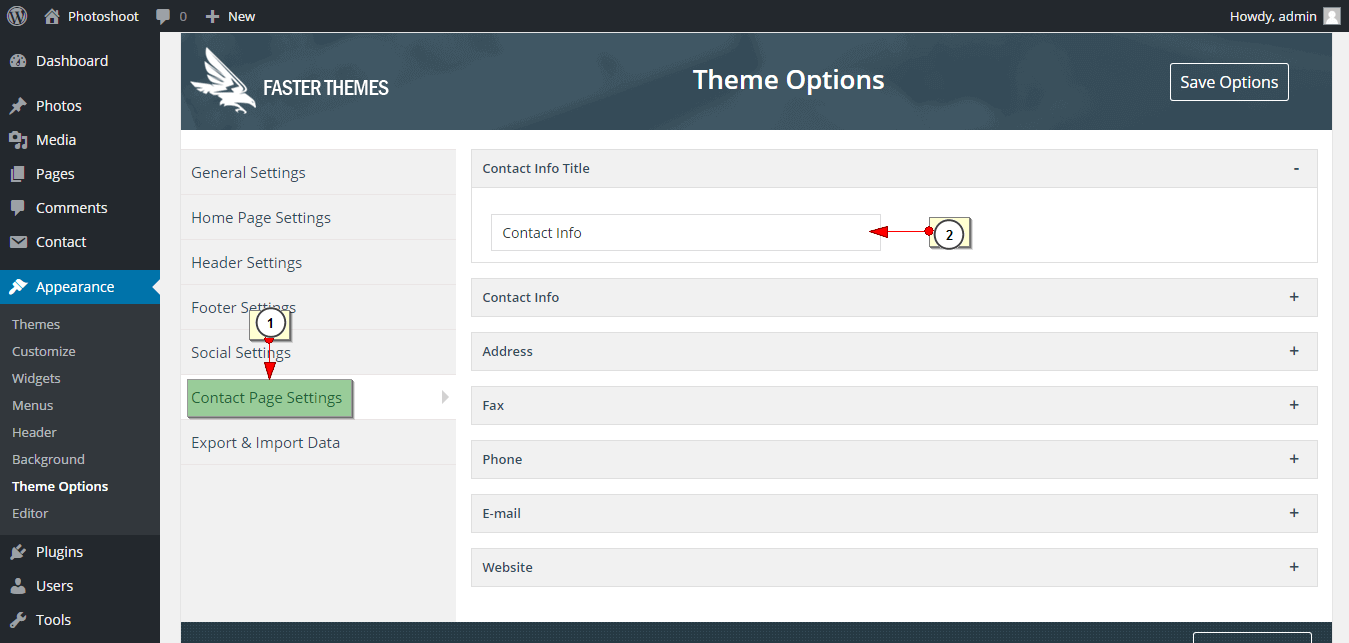 Photoshoot Pro Menu Setup